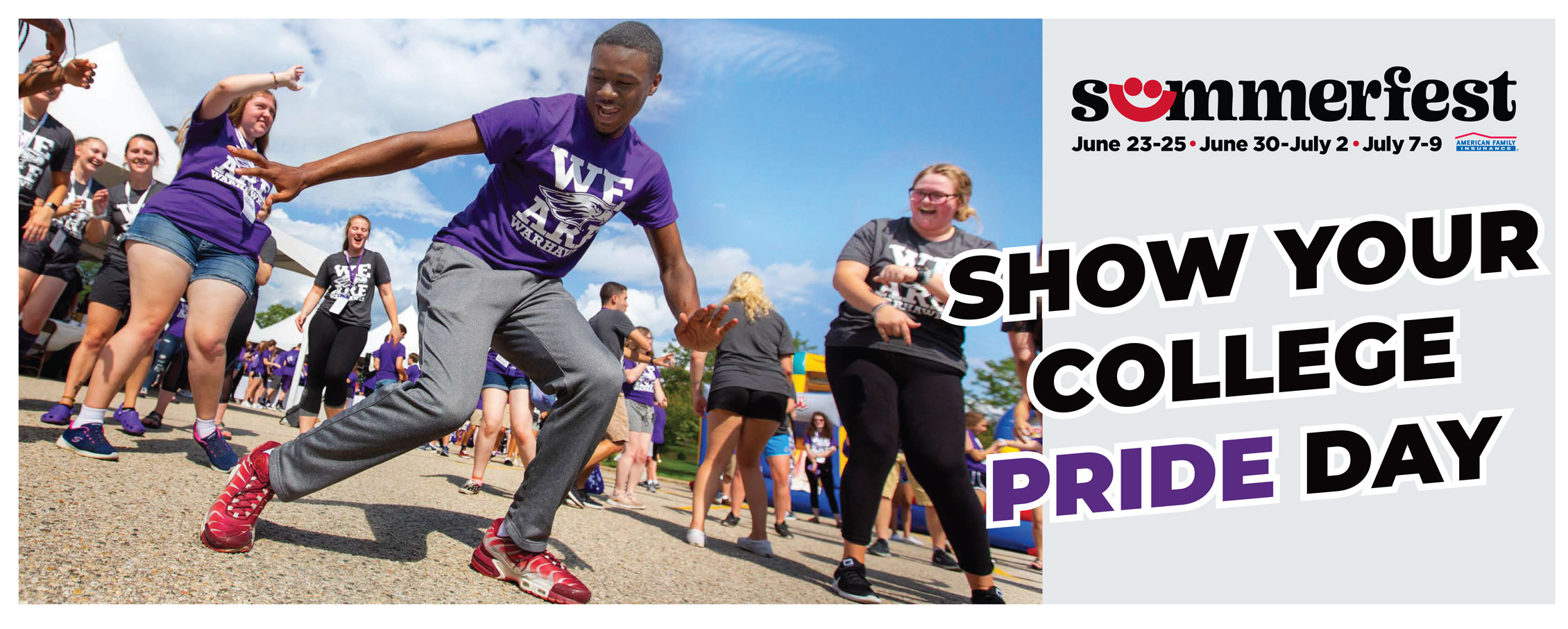 July 8 — Summerfest (or Bust!) on the Warhawk Bus
The University of Wisconsin-Whitewater is pleased to participate in this year's Summerfest College Pride Day on Friday, July 8. Fifty lucky people will receive complimentary transportation from the UW-Whitewater campus (Lot 24) to the Milwaukee Festival Grounds. Ride the UW-Whitewater branded bus with fellow students and employees. It is a first-come, first-served opportunity to spend the day in your Warhawk attire networking and positively promoting the university. Seats will fill up fast.

Register here >>
Some things to consider as you plan:
Wear your UW-Whitewater shirt/sweatshirt or hat to participate in the complimentary SummerFest admission offer. Other wearables are welcome, but do not get you in free! (NOTE: You will be responsible for paying admission if you are not participating in the free admission promotion.)

There is no charge for the bus transportation. It will leave UW-Whitewater at 10:30 a.m. from Lot 24. Drop off is planned at the main gate at the Henry Maier Festival Park (200 N. Harbor Drive, Milwaukee). It will leave this same location at 6 p.m. However, if participants choose alternative transportation or are not present at 6 p.m. when the bus departs, individuals will be responsible for those transportation charges.

Make sure your supervisor approves your participation in this event, especially if you plan to use July 8 as a workday to go to Summerfest to support UW-Whitewater and network.

Prior to getting on the bus, you will be asked to sign a participation/travel consent form.

No alcohol carry-on's allowed on the bus.

Please remember that you are representing UW-Whitewater during your time at the event and all work policies should be adhered to.

Your Warhawk bus ambassadors Jackie Bilello (BilelloJ@uww.edu) and Becca Knapp (DevereauRE26@uww.edu) will provide more details as the date draws closer.
We hope you can join us!