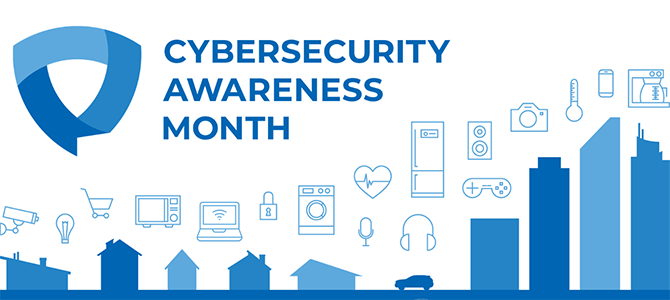 Phishing emails: don't take the bait!
Cybercriminals like to go phishing and we encourage you not to take the bait! Be vigilant and do not engage with suspicious emails; they may be phishing scams.
Phishing scams try to get you to respond to an email by clicking on a corrupted link/attachment or providing personal and financial information. Criminals want to catch you off guard.
Never provide any personal information and take the time to look at the entire email message before you decide to respond. Spot phishing attacks using the following tips:
Is it offering money or work; or asking for your information or help?

Is the offer too good to be true?

Does it have a generic greeting or signature?

Is the message urgent or very important, asking you to act immediately?

Do you see grammatical errors?

Is the sender unfamiliar or is their email address strange?
Answering yes indicates the email may be a scam. If you notice anything suspicious at all, do not click! Never give out your personal information through an email, especially to someone you do not know. Cybercriminals will use this info against you to steal from you, copy your identity, or sell your information to other criminals.
If you see any suspicious emails, please attach and send them to suspiciousemail@uww.edu.

For general cybersecurity training and information, enroll in TechQuest and go to the "Additional Technology Resources module."

Be sure to report all suspected information security incidents, such as lost/stolen devices, emails with high-risk data sent to inappropriate individuals, compromised accounts, security breaches, etc., to the Help Desk.
Contact the Help Desk if you have any questions at helpdesk@uww.edu or 262-472-4357.